Borrell and Varhelyi: In Europe, there is no place for genocide denial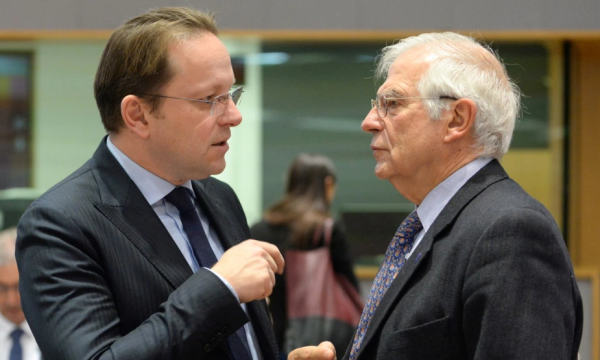 In Europe, there is no place for the denial of genocide and the glorification of war criminals, says the joint statement of EU High Representative Josep Borrell and Commissioner Oliver Varhely, on the 27th anniversary of the Srebrenica genocide.
In this statement, which honors the victims of this genocide, it is said that "we stand together, in grief, with their relatives and friends who survived the genocide".
According to Borrell and Varhely, even today, peace cannot be taken for granted.
"Russia's unjustified and unprovoked aggression against Ukraine has returned a brutal war to our continent."
"It is more than ever our duty to remember the Srebrenica genocide, as part of our common European history," the joint statement said.
The statement said that the mass killings and war crimes in Ukraine bring back vivid memories of those who witnessed the war in the Western Balkans in the 1990s.
The representatives of the EU said that they see the security and stability of Europe and the international order based on rules and that this shows the need to stand up to protect peace, human dignity and universal values.
"Europe has not forgotten what happened in Srebrenica and our responsibility for not being able to prevent and stop the genocide. In Srebrenica, Europe failed and we have faced our shame," the statement said.
The EU representatives stated that they want to see the progress of Bosnia and Herzegovina in accordance with the overcoming of the legacies of the past and the progress of Bosnia and Herzegovina on its path of integration into the EU.
"Political leaders must turn words into action: They must choose truth, justice and cooperation over fear and hatred to overcome the tragic legacy of the past and build a brighter and more prosperous future for future generations," the statement said. /REL