209 bookings out of 186 seats available on the plane to Tirana, shout and riot at the German airport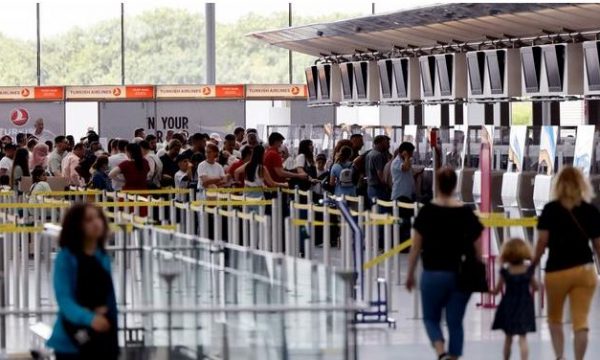 At the Friedrichshafen Airport in Germany, on Friday (09.10.) there were disturbances during the boarding process of the passengers of the flight company, Wizzair.
At the airport, it even took the intervention of the German police to calm the angry passengers. Due to internal booking transfers with Wizzair, 39 passengers could not travel, as the aircraft was overbooked.
This caused anger, shouting and many passengers refused to leave the lounge. According to the latest police data, there were 209 reservations for this plane, while 186 seats were available.
Police and customs officers had to calm the crowd of angry passengers. There was no spare plane for the remaining passengers. Citizens, who had traveled several hours to come to this airport, had to leave the airport again. /DW/