"To accept the French proposal", USA: Integration of Albania and RMV, the key to stability in Europe!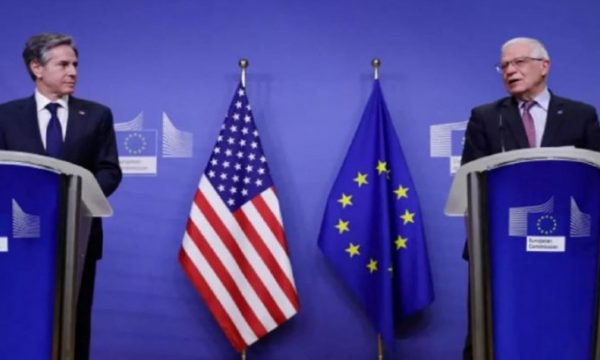 The two high representatives of the EU, Josep Borrell and Antony Blinken, in a joint statement stated that the advancement of Albania and North Macedonia's path to the EU is the key to strengthening the cohesion and stability of the entire European continent.
According to the statement, both countries like Albania and North Macedonia are ready to take the next step towards EU membership.
The statement says that the EU and the US welcome a compromise proposal that takes into account the interests and concerns of North Macedonia and Bulgaria "based on mutual respect, trust and understanding".
"The sovereign decision of the Assembly of North Macedonia will be important to move forward. This spirit of constructive compromise on which European integration is built must continue to inspire all those involved in this historic process."said the joint statement.
The European Union and the United States say they are committed to closer cooperation in the Western Balkans.