Thousands of Ukrainian troops go to the UK for training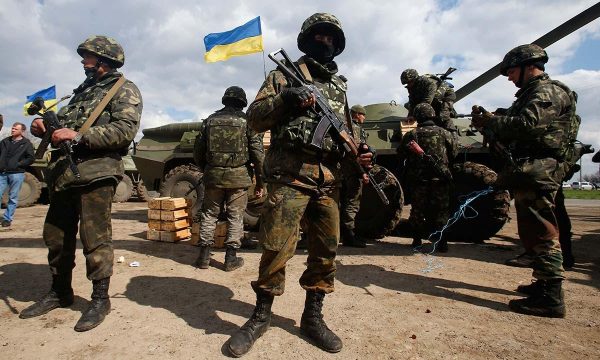 British forces have begun training Ukrainian soldiers in a new program to help in their fight against Russia.
Up to 10,000 Ukrainian soldiers will arrive in the UK for specialist military training that will last several weeks. The first group met with the defense secretary, Ben Wallace, on Thursday, the Ministry of Defense confirmed.
Wallace, who is widely expected to launch a campaign to replace Boris Johnson as leader of the Conservative Party, described the program as the next phase of Britain's support for the Ukrainian military.
"Using the world-class expertise of the British military, we will help Ukraine rebuild its forces and strengthen its resilience while protecting their country's sovereignty and their right to choose their own future," he said. .
Ukraine is losing up to 200 soldiers every day, meaning training reinforcements away from the threat of Russian attacks is critical to the country's war effort.
Around 1,050 British service personnel are being deployed to run the programme, which will take place at four undisclosed Ministry of Defense sites in the north-west, south-west and south-east of the UK.