"They beat us with boxing gloves, they took my blood samples", Ukrainian taxi driver confesses torture in Russian custody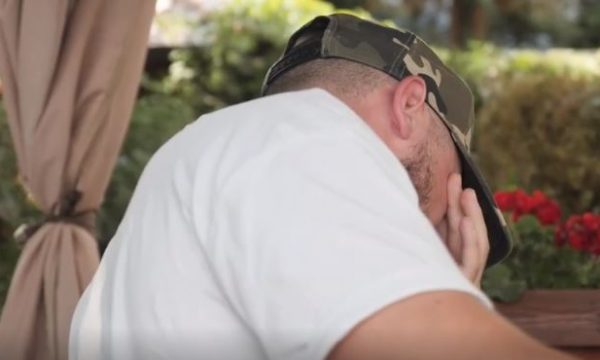 The moment Ukrainian Mykhailo Orlovskyi was captured by Russian forces was recorded on his camera.
He can be seen being chased by soldiers on top of an armored vehicle, arms in the air. At this moment, a Russian soldier was driving Mykhailo's car, which was capturing the arrest in real time.
"They beat us in the forest, started interrogating us, then tied us up and threw us into a pit where they kept us for two days," he said.
"It was March 7 – and very cold. They threw me a jacket, which they then tied up. I was only wearing a jacket and sweatpants, and that was it. But thank God the jacket had at least a hood," he said.
Mykhailo worked as a taxi driver, but had also volunteered to help the Ukrainian army.
After two days in a hole in the woods, he was flown by helicopter to a prison in Kursk, Russia.
During his time in prison, he was forced to sing the Russian national anthem repeatedly.
"There was a radio, a speaker hanging on the door. And when the anthem was played, and it was played about 10-15 times a day, we had to line up and sing the anthem of the Russian Federation."
Meanwhile in Ukraine, Mykhailo's family was very worried about what had happened to him. After two weeks, they finally found a Russian photograph taken after his arrest, which had been published online.
"I called him and told him that everything is fine with me, that I am alive and well. I remember the tears of joy. She was happy that God would give her such a gift for her birthday."
He also found his Mercedes car, now completely burnt, but the serial number was still visible. Without his car, he has lost his job and is already facing the financial burden.
But he has managed to escape with an important message to the world about the horrors Ukrainian civilians are experiencing in Russian custody.