The rich who won't leave their children a cent – ​​and the reasons why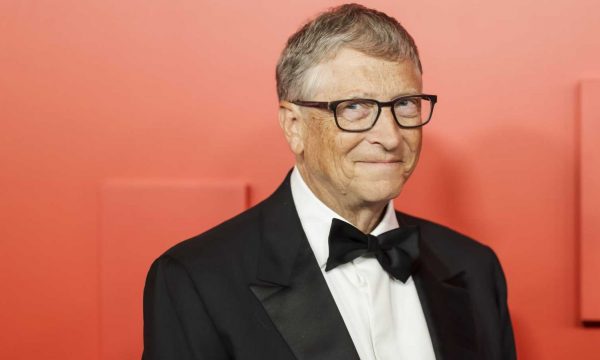 There are those parents who struggle all their lives to leave something for their children after they are gone.
But there are also those who prefer not to leave them a cent – and generally they are billionaires who have invested their own wealth.
Below are some of them and the reasons for this radical decision:
Ted Turner
Ted Turner founder of CNNTurner, the founder of the famous American media CNN, has signed – The Giving Pledge – a campaign that encourages extremely rich people to contribute the majority of their wealth to philanthropic causes. He is known to have donated about $1 billion dollars to the United Nations.
Turner, who has been married 3 times, has 5 children who will not inherit his entire fortune.
The CNN founder is also the second largest landowner in the US, with an average of 810,000 acres.
Laurene Powell Jobs
Laurene Powell Jobs inherited a substantial fortune after the death of her late husband Steve Jobs, the founder of Apple. But the famous billionaire said that he did not believe in the accumulation of wealth.
"My relationship with money is a means of being self-sufficient but it is not part of who I am."
Warren Buffett
The famous investor, Warren Buffett, has said that he wants to give his children "enough that they feel they can do something, but not enough that they can't do anything."
He has promised to give more than 99% of his wealth to charity.
Bill Gates
The co-founder of Microsoft, Bill Gates, has stated that "leaving massive legacies to children is only to their detriment".
Mark Zuckerberg
The founder of Facebook – now Meta – became a billionaire at the age of 32 and today he is worth more than $132 billion.
He and his wife have also left in their will that they will donate 99% of their wealth to charity.
Sting
The famous British singer, with a fortune of $400 million dollars, has stated that he will not inherit a single cent to his 6 children. During an interview with the Daily Mail, the musician said that he plans to spend most of his wealth!
"I told her [fëmijëve] that there won't be much money left since we're spending it all,' he said, adding that he has taught them the work ethic needed to be successful in life on their own merits.
Elton John
Singer Elton John and his husband David Furnish have a combined fortune of $550 million, but they don't plan to leave anything to their two sons.
"Of course we want to leave our boys in a good financial position. But it is terrible to give your children a silver spoon. It destroys their lives," the world music icon told the Daily Mirror.
Jackie Chan
The famous actor has a fortune of around $400 million and he has also stated that most of the money will go to charity – instead of his son Jaycee. The actor is a long-time UNICEF ambassador and is often involved in campaigns against animal abuse.
"If he is good, he will make money. If he's not, then he's just going to waste my money," Chan told UK's Metro News.
Reed Hastings
The co-founder of Netflix is ​​known for his famous statement in 2017 when he said that his platform's biggest competitor is sleep.
An engineer by profession, Hastings co-founded Netflix with Marc Randolph in 1997. He has also said he will give away the majority of his fortune – outside of his family!
George Lucas
Soon after the purchase of his company by Disney, the creator of Star Wars announced that most of his wealth would go to philanthropic school organizations./Euronews.al