The reason why it happens that you test negative when you have symptoms of Covid-19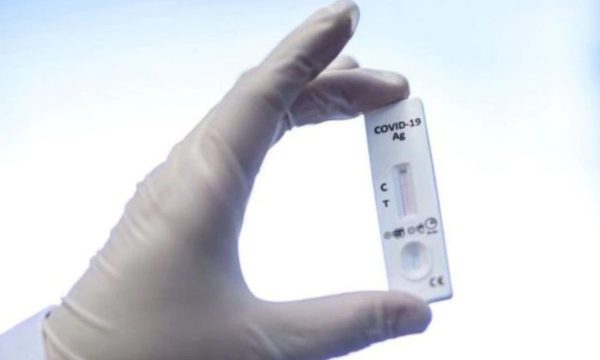 Infections from COVID-19 in Albania have increased in recent weeks. This has led citizens with symptoms of COVID to take the antigen test to check if they are infected.
But it happens that despite having symptoms, patients test negative. The main reason lies in the evolution of SARS-CoV-2 itself. Unlike other variants, the incubation period with Omicron is much faster. If the Delta variant had an average of four days, in the case of Omicron the incubation period is up to 3 days, or even a single day.
This means that the time period between exposure to the virus and the appearance of some of the main symptoms of the coronavirus (fever, dry cough, headache) is much faster with the latest variants. We must add a second reason to this. And it is the viral load itself that the tests detect. Produced to detect a certain level, the new mutations are transmitted at a very low viral load, which prevents these tools from detecting the viral load.
In this situation, experts recommend repeating the test from the third and fifth day and not doing it during the peak of symptoms.
Finally, the precautions taken by people showing symptoms of COVID play an essential role. Health experts, in this sense, recommend taking all precautions until infection is ruled out.