Pendarovski: We must stay on the European tracks/ "During the negotiations there will be a constant blockade from Bulgaria"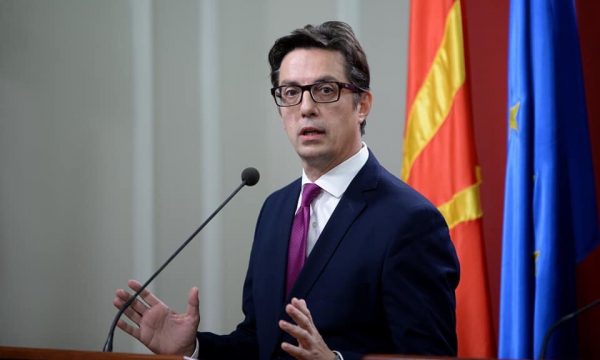 While the European Commission is waiting for an answer from Macedonia if it will accept the French proposal for the start of negotiations, the local opinion is still in a dilemma whether with this proposal it will be possible for the Bulgarian demands to continue to be an obstacle during the negotiation process. The president of the country, Stevo Pendarovski, in last night's "Click Plus" show, said that the proposal we have on the table does not violate the Macedonian identity and it is good to stay on the European tracks.
"I say – let's remain pro-forma on European tracks with this proposal, we will have a year for screening, a year and a half, and then when we come to the Constitution there will be elections, whoever wins will continue with this job. The EU is still, I emphasize this word, it is still the best option for all of us, for North Macedonia, because a small country, no matter where it is located. We are a turbulent region, burdened with a lot of history, emotions, with deep poverty, with a large migration of young people, and there is no chance to oppose the global trends on its own." – declared the president Stevo Pendarovski.
However, Pendarovski is convinced that with the opening of negotiations, we will again have blockades from Bulgaria. If the school texts are not changed during the talks about the historical figures, then there will be a veto from the Bulgarian side, he says.
"The commission consisting of 7 Macedonians and 7 Bulgarians is debating. If both parties agree, they send recommendations to both governments. If both governments agree, mutual consent is needed… they send it to the competent ministry, say MASh, if we are talking about textbooks…
Because in the 2017 agreement with Bulgaria, it is not written that what the Commission will conclude is a done deal.
-What if they don't find it?
-Then there will be a blockade, a veto from Bulgaria. And not only for this…" – affirmed Stevo Pendarovski.