Muslim believers celebrate Kurban Bayram! Head of KMSH youth: Do not leave the country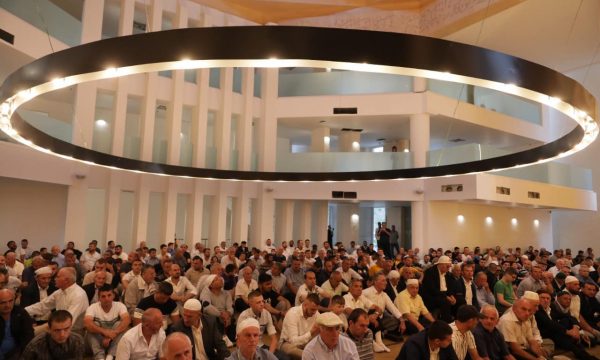 Muslim believers around the world celebrate Eid al-Adha today. Thousands of citizens offered the Kurban Bayram prayer this Saturday morning in "Skënderbej" square.
According to the Islamic religion, the holiday of Eid al-Adha begins with its early prayer in the mosque, continues with the cutting of the sacrifice for those who can afford it and the distribution of the meat to the needy.
The head of the Muslim Community of Albania, Bujar Spahiu, after praying in Skënderbej square, gave messages and appealed to young people not to leave their country.
"Good morning! Happy Eid al-Fitr for many years to everyone who celebrates it! Only good things always with the people of your heart!
This day is the day when we should be humane to one another. Man is a magnificent sight of Allah and woe to him who values ​​his honor. Soften one another's hearts, guard yourselves from wickedness and injustice, do not be greedy.
I have an appeal for the youth: Equip yourself with good morals, turn your eyes to God, stay away from vain temptations. Don't run away from the country, design the future here, in your country," said the head of KMSH
The messages on this day were not absent from politics either. Prime Minister Edi Rama also congratulated the Muslim faithful on the holiday of Kurban Bayram through a post on Facebook.
The head of the government has chosen to distribute the images from the new Ballie mosque in Elbasan on this marked day.
"With the forgiveness of the believers for the first time in the new Mosque of Ballie in Elbasan", writes Rama.
/Express