Mufti Tërnava tells when the construction of the Great Mosque is expected to be completed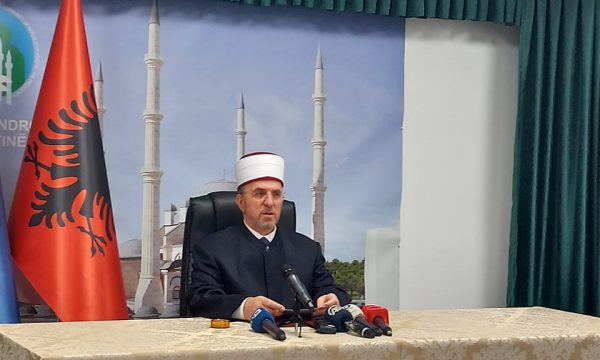 The mufti of Kosovo, Naim Tërnava, said today that he hopes that the construction of the great mosque will be completed within 400 days.
Ternava made these comments in the meeting with the head of mission of the Organization for Security and Cooperation in Europe, Micheel Davenport, who was in BIK to congratulate the Eid al-Fitr holiday.
"Works have started with the greatest seriousness. It was a perhaps even unnecessary delay… I believe that in 400 days we will have the rough construction, the skeleton of the building", he said, after the OSCE chief asked where the work on the construction of the mosque in Pristina is.
Otherwise, on June 14, the Islamic Community of Kosovo gave details about the project for the construction of the "Central Mosque" complex in Dardania neighborhood in Pristina.
In a post on Facebook, BIK announces that the drafting of the construction documentation for the main project of the Central Mosque in Pristina with "2B+2s+P+2G was done by the design company 'Kavisyapi' from Turkey with the consultant of the design company 'InTECH' from Pristina ".