Italian government: Albanians pay and get out of prison when they want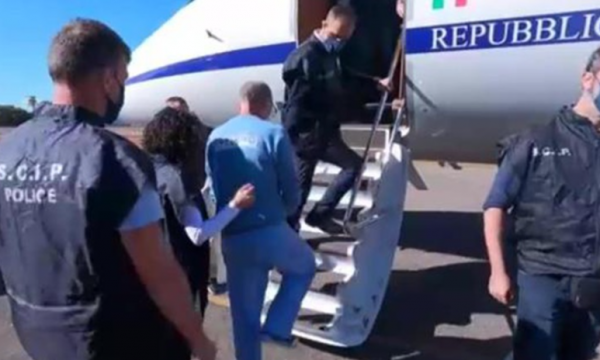 A report recently published by the Ministry of Justice in Italy has revealed the problems related to the extradition of Albanian criminals.
In the report on the fight against crime and drug trafficking, the Italian authorities report that Albanian criminals are extradited, put in the prisons of Tirana and Vlora and then leave the cells after paying money.
"Albanian criminals try everyone to be transferred to the prisons of Tirana or Vlora, because then, many of them pay and get out when they want." it is stated in the Report.
The Albanian topic for Italian justice is of a rare and intense complexity and perhaps like few others, it must be distinguished in the face of generalizations.
But there is no doubt that the high presence, in the list of the Ministry of Justice, of Albanians convicted by Italy and denounced in Italy, connects us exclusively to drug trafficking routes.
Years ago, those Albanian drug-active criminals were known for their obsessive and numbing ability to tear themselves apart in internal wars, to quickly aspire to hegemonic roles such as gang leadership; they preferred immediate benefits to a forward-looking programming policy.
Today there are Albanian bosses who deal equally with South American narcotics thinking as sophisticated managers; bosses who claim space and power. They have created their cocaine networks from Brazil, Argentina, Bolivia, or even Chile.
So, the extraditions of Mateo Gjepal or Julian Mandija, of Kristo Mahmutaj or Arbër Kojko, all Albanians and traffickers, are a clear sign: they mark a watershed even for the undeniable merits of the Albanian government. /Abcnews.al