He threatened the head of SPAK, the Prosecutor's Office terminates the investigation for the 24-year-old: He had bipolar disorders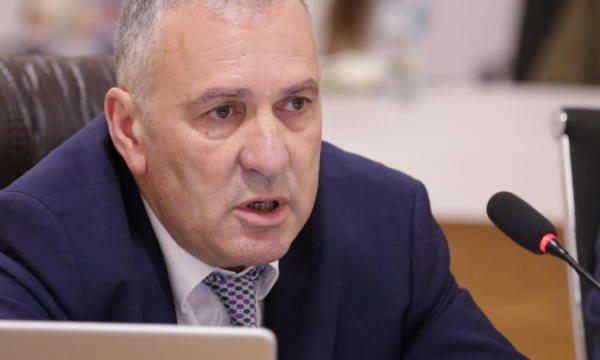 After an intensive investigation, the prosecutor's office of Tirana withdrew from the investigations against a young man, and has asked the court to dismiss the case after the expert report proved that he suffers from bipolar disorder.
The 24-year-old threatened the American Embassy's Twitter, the chief prosecutor of SPAK, Arben Kraja, and the referral was made by the anti-terror agency in Tirana.
"I will put a bomb in your mouth and kill your family members if you do not continue to act against SHISH" – wrote the 24-year-old in the embassy's Twitter published on October 25, 2021, and this was evaluated as a threat to the head of SPAK.
Under the suspicion that this citizen had acted on social networks other times, the anti-terrorist asked the prosecutor's office to investigate the citizen in question for threats due to duty.
However, a forensic report confirmed the young man's mental health problems related to the impairment of the perceived sphere.
Despite this, according to the file that was shown to Top Channel, the 24-year-old commented on the embassy's account after he had complained to a number of institutions leading to the secret service and anti-terror, who, according to him, accuse him of being a CIA agent.
The young man repeated before the prosecution that he wanted the local secret service to be investigated by SPAK and BKH, while insisting: I am against receiving this testimony from Gladis Nano's subordinates who earlier wanted to arrest me when he was in charge of anti-terrorist.
The file for the termination of the investigation has been submitted to the Tirana court and has not yet been drawn, from where this judge will decide whether to terminate it or send it back for further investigations./TCH