Xhafer Tahiri of LDK: The sun set on Arafat Hill, congratulations on Kurban Bayram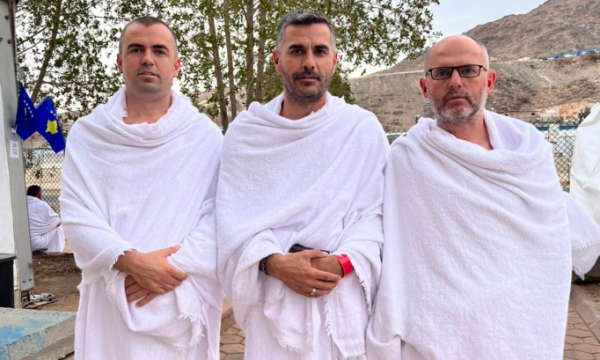 The former chairman of Vushtrri from the ranks of the LDK, Xhafer Tahiri, went to Hajj, where he congratulated Kurban Bayram.
Through a Facebook post, Tahiri said that now the sun has set on Arafat Hill. He congratulated all Muslim believers on Eid al-Fitr.
"Now that the sun has set on the hill of Arefat, congratulations on Eid al-Adha! May God's happiness, love, peace and prosperity always reign in your families. Our pilgrims, Hajj and prayers accepted to the Great God! God protect Kosovo", said Tahiri.