VMRO-DPMNE: We are sorry! The Alliance for Albanians made a decision under artificial pressure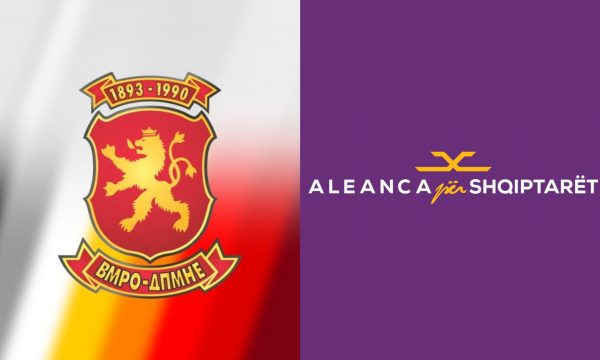 VMRO-DPMNE have spoken to Deutsche Welle after the decision of the Alliance for Albanians to stop cooperation with this party, TV21 reports. From VMRO they say that they regret that ASh did not recognize the opportunity to delegitimize the current government.
"It is a decision that was taken under artificial pressure and the false theater of inter-ethnic tensions announced by the SDSM and DUI government and behind which is only the desire to maintain the privileges of power, the tenders and the assimilation that is being carried out Government. We regret that the Alliance did not see the opportunity to fully delegitimize DUI's criminal policies, but plunged into their script to maintain power. And in this context, the Alliance for Albanians must decide what is more important – whether to change this government, which brings a bad life for Albanians and Macedonians, or whether to continue DUI's ten-year game with Albanians and their false nationalist game", say VMRO-DPMNE.