Video that has not been seen until now, this is how Shinzo Abe was shot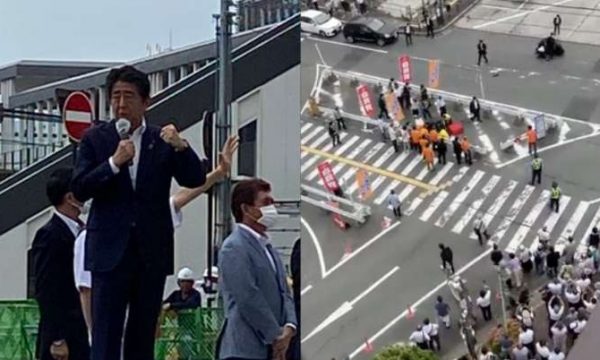 Another video recording is circulating on social networks where the attacker can be clearly seen shooting the former Japanese Prime Minister, Shinzo Abe, from behind, Rhewal reports.
While Abe was addressing an election rally, the attacker approached and shot him twice in the neck and back.
The gunman was immediately apprehended by security guards while Abe was airlifted to hospital.
The BBC, citing Abe's brother, reports that the former Japanese prime minister is being given blood to save him from his critical condition.
#BREAKING 🚨 Video of the exact moment shots were fired at Shinzo Abe have been posted by NHK

Japan's ex-PM is right now in a critical condition

(video is not graphic & does not show second shot, but viewer discretion is advised)#6NewsAU #ShinzoAbe | https://t.co/eU0kSSqP9E pic.twitter.com/DALYkNJGu0

— 6 News Australia (@6NewsAU) July 8, 2022