Video released, Ledri and Sara passionate kiss behind the scenes of "Alba Festival"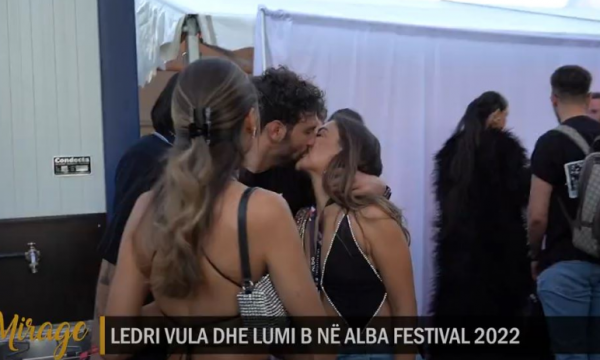 "Alba Festival" is the festival that took place a few days ago in Switzerland.
A large number of well-known Albanian artists performed their songs in front of a large number of fans.
And among the singers who performed at this festival, there was the Albanian rapper Ledri Vula.
For the "Mirage" show, he talked about his personal and professional plans. While behind the scenes of "Alba Festival", there were also kisses and hugs from Ledri and Sara.
The pair, who are often commented on their relationship, did not hesitate at any moment to express their love.
Ledri and Sara, who are also parents of a daughter, seemed even more fulfilled near each other at this event.