Video of Shinzo Abe being carried under cover to the helicopter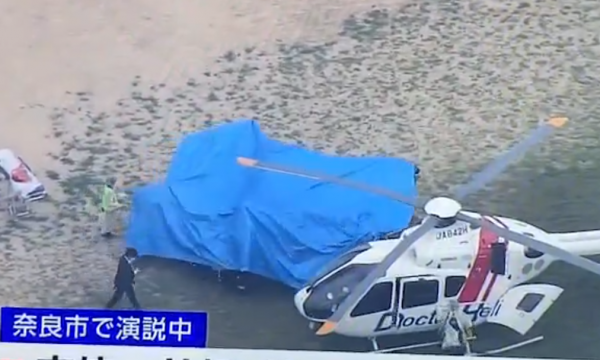 Former Japanese Prime Minister Shinzo Abe has been shot while participating in an election campaign. The response of the rescue teams was immediate.
Large health personnel carried him from the ambulance under a cover to the helicopter which sent Abe to the hospital.
The attacker was immediately caught by law enforcement
Former Japanese prime minister #ShinzoAbe was feared dead on Friday after apparently being shot at a campaign event in the Nara region, local media reported.
pic.twitter.com/SmB8BYHa1p

— Li Zexin (@XH_Lee23) July 8, 2022