USA: Another year without the disclosure of the murder of the Bytyqi brothers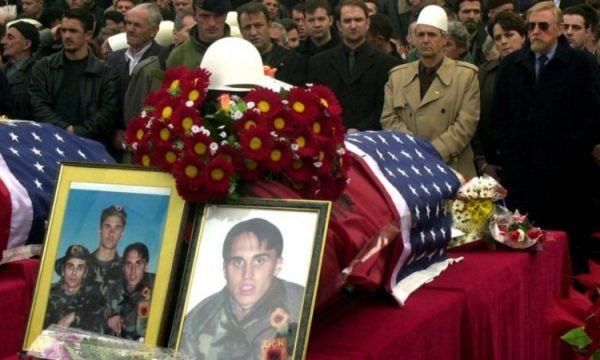 The United States Embassy in Serbia called on the Serbian authorities to bring to justice the perpetrators of the murders of the three Bytyqi brothers, as well as those who covered up their murders in 1999.
On the anniversary of the murder of three American citizens, Agron, Yll and Mehmet Bytyqi, the embassy recalled that another year has passed without the case being solved.
"Another year, during which the Serbian judiciary did not bring anyone to justice for this excruciating war crime. We will not forget this crime," the US Embassy in Belgrade said in a statement.
The brothers Agron, Mehmet and Yll Bytyqi, originally from Kosovo, were arrested in 1999 in Serbia, due to, as Serbian officials at the time said, crossing the border illegally.
They were released from prison after being convicted and then killed.
Their bodies were found in a mass grave near Petrovo Sello in eastern Serbia in 2001.
Two police officers accused of assisting in the liquidation of the Bytyqi brothers, Sreten Popovic and Milosh Stojanovic, have been declared innocent by decision of the High Court in Belgrade for war crimes.
The court has said that there is no evidence of their involvement in the murders committed in July 1999.
The President of Serbia, Aleksandar Vucic, stated in February 2019 that the murder of the Bytyqi brothers is a serious crime and that Serbia is doing everything necessary to investigate the case.
In October 2019, the House of Representatives of the US Congress approved a resolution that asks Serbia to solve the case of the murder of three brothers.
The document states that the development of relations between the United States and Serbia should depend on the progress made in solving this case.