The Peace March begins in memory of the victims of Srebrenica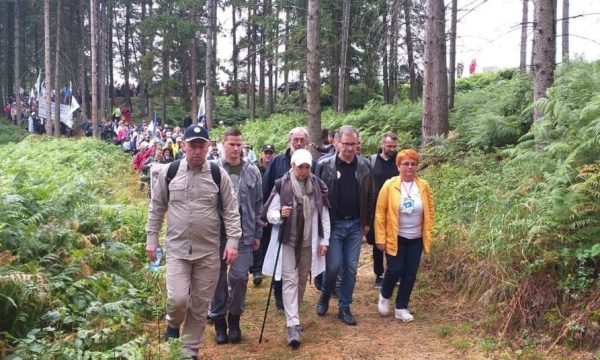 In Bosnia and Herzegovina, the annual Peace March started on Friday, in memory of the victims of the Srebrenica massacre.
Over the next three days, participants will retrace the path that thousands of Srebrenica citizens took in the summer of 1995 in an attempt to escape from Serbian forces.
After a journey of about 110 kilometers, which started from the village of Nezuk, they will reach the Potoçari Memorial Center, where the 27th anniversary of the massacre will be marked on July 11.
On that day, the remains of 50 victims of the massacre, recently found, will be reburied.
On July 11, 1995, Bosnian Serb forces entered Srebrenica, an area declared safe by the United Nations.
In the days that followed, they killed over 8,000 Muslim men and boys and dumped their bodies in pits in the surrounding forests.
The murders happened in a matter of days, but the process of finding the bodies has taken years and the identification and burial of the remains is still ongoing.
The massacre of Srebrenica, which happened five months before the end of the war in Bosnia, has been described as the worst in Europe since the end of the Second World War, while the International Court of The Hague has recognized it as genocide.
So far, 47 people have been sentenced to more than 700 years in prison for their roles in the massacre.
The former leader of the Bosnian Serbs, Radovan Karadzic, has been sentenced to life in prison, as has the former military leader in Bosnia, Ratko Mladic. /REL