The gang of traffickers distributed cocaine in Mykonos, led by an Albanian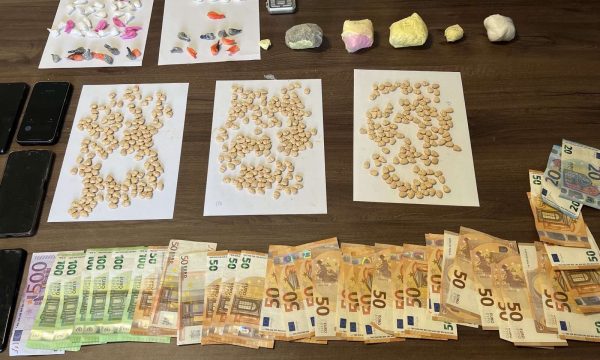 The Athens police, in cooperation with the port officers, went after a criminal organization. They followed several of its members on their seaside trips to the cosmopolitan island, tapped their phone conversations and intervened to capture them.
The gang of traffickers was led by an Albanian, previously convicted for drugs.
According to the Greek media, 3 of its members, among them an Albanian, have been captured, who were trafficking drugs on the well-known island of Mykonos.
It is reported that 437 XTC drug tablets, 220.3 grams of cocaine, 270.9 grams of methamphetamine, 159.4 grams of cannabis, etc. were seized.
The gang was dismantled after a thorough police investigation, with members caught systematically transporting drugs to the island.