The former ambassador to Japan: This is what Shinzo Abe did for Kosovo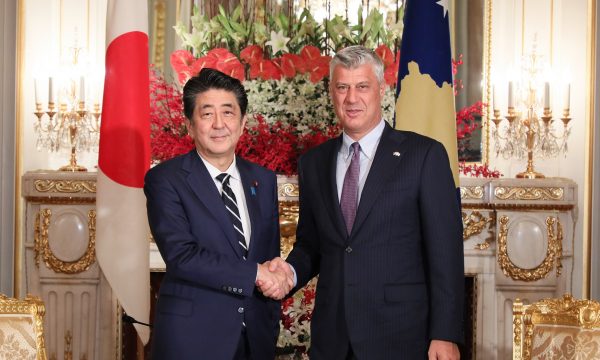 Leon Malazogu, the former ambassador of Kosovo to Japan, spoke about today's tragedy in Japan, where the former Japanese prime minister, Shinzo Abe, died after an assassination attempt, writes Express.
Malazogu has said that Abe has been very friendly with Kosovo, while also recalling the concrete actions of Shinzo Abe to deepen this friendship.
The former Kosovar ambassador has said that Abe personally took care to instruct several MPs who had the most weight in Japan to become part of the friendship group with Kosovo.
Malazogu said that Abe had organized receptions for Kosovo as for all other countries, even in the event when over 150 delegations were invited at the time when the new emperor was appointed.
"Prime Minister Abe has been friendly towards Kosovo. During his mandate, Japan has undergone rapid development and relations between Japan and Kosovo have deepened. There has been a very large development of reports.
He has treated us the same as all other countries. Even when there were 150 delegations during the appointment of the new emperor.
He instructed the most important MPs to be in the friendship group with Kosovo", the former ambassador emphasized.
"He was the longest serving prime minister in the history of modern Japan. It has left an indelible stamp of the direction that Japan has taken," said Malazogu.