The fire where the 6-month-old baby died, the grandmother was in the basement and was cooking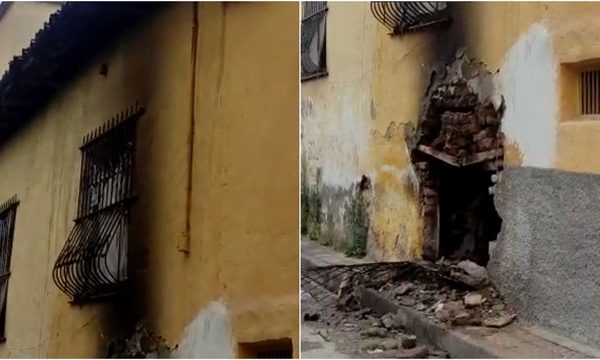 A serious event took place in the early hours of this morning in Tirana.
Read also: A house catches fire in Tirana, a 6-month-old baby dies
A house was engulfed in flames on "Gani Domi" street and a 6-month-old baby died as a result.
It is learned that it was the residents of the area who alerted the police after seeing the smoke.
The windows of the apartment were barred and this made it difficult for the firefighters to intervene.
Unfortunately, the baby died in the hospital, while the grandmother with whom he was at home is in good health.
At the time the incident happened, the grandmother was in the basement cooking, writes Balkanweb.
The grandmother went outside to ask the residents for help, but the flames immediately erupted, engulfing the entire apartment.
The baby's parents were not at home at the time of the fire and were alerted by neighbors.
The moment the baby was taken out, the parents took it and immediately went to the hospital, but unfortunately the little one could not make it.