Shinzo Abe's wife was a DJ, she became the "first lady" by overturning the rules in Japan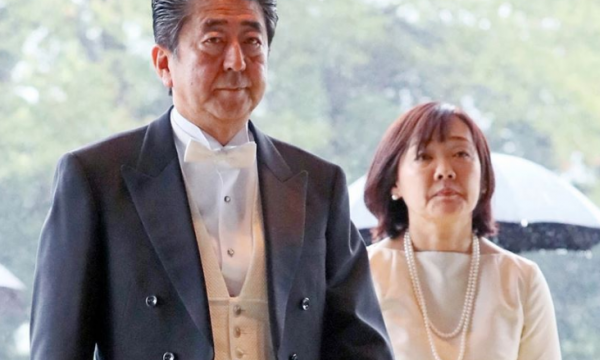 Former Japanese Prime Minister Shinzo Abe, who died in hospital after being assassinated during a campaign speech, was married to Akie, a modern, progressive and secular woman, a former radio DJ who broke traditional Japanese norms by carving a role for herself, as First Lady, on the world stage.
A modern Japanese "First Lady".
Akie, now 60, whose father is the former chairman of Morinaga & Co., one of Japan's largest confectionery companies, attended a private Catholic school in Tokyo and then university.
She was working at Dentsu International, one of the world's largest advertising companies, when her boss introduced her to a future political aide named Shinzo Abe.
At the time Abe, the son of a prominent political family, was in the early stages of his "glittering" career.
The couple married in 1987 and, despite undergoing fertility treatment early in their marriage, never had children. During the first years of their marriage, Mrs. Abe worked as a radio DJ in her husband's hometown, under the nickname "Akki".
During her husband's two terms in power, the first from 2006 to 2007 and the second from 2012 to 2020, Mrs 'Abe broke the stereotype of the silent and submissive prime minister's wife and adopted an American approach to the role of "First Lady ", to her mother-in-law's horror.
"Her ideas about other wives of Japanese prime ministers are different," a former aide once noted.
"Rather than being a woman who is merely 'useful' in a male-dominated society, she wants to interact as an autonomous person and personality."
The Japan Times newspaper wrote in 2014: "Japan has never had a First Lady like her. Who knew who the First Lady was?' .
"Internal opposition"
Mrs Abe's support for progressive causes, she has marched for LGBT+ rights and spoken out in favor of legalizing medical marijuana, has sometimes put her at odds with her more conservative husband, so the press latched onto her nickname "internal opposition".
However, despite some ideological differences, the Abes seemed to have a happy marriage, with Mrs Abe often sharing photos of their romantic dinners and outings on Instagram. /abcnews.al/