Kryemadhi: The Ministry of Finance accepted the tax evasion of 500 companies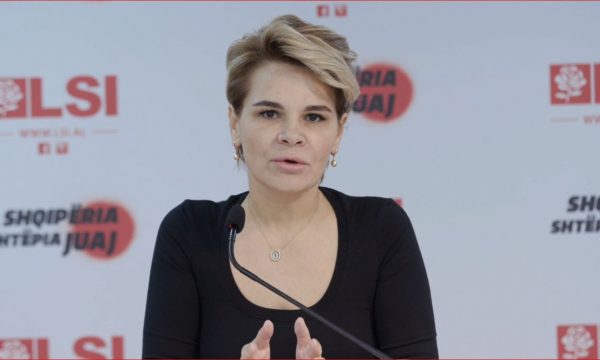 The chairperson of the LSI, Monika Kryemadhi, appeared at a media conference to talk again about the incinerator affair and the fiscal evasion that was done by various companies, already accepted by the Ministry of Finance.
"Yesterday, the Ministry admitted that there are 500 such companies, some of which have been punished and some of which have not. But I have a question! Has the Ministry of Finance ever audited the incinerators of Fier, Elbasan, or Tirana? "Since 2015, these companies have been investigated for violations in the declaration of income," she said.
Then Kryemadhi added that the persons involved in the fiscal evasion scheme with the artificially inflated invoices of the incinerators are affected by 4 points of the criminal code.
"Since the Tirana incinerator came to us immediately, he spoke with the incinerator's lawyer, Erion Veliaj. I have a question for them and Edi Ramen, who is the real owner of the incinerator in Tirana, why are you afraid, why don't you talk about the incinerator and the investments you have made. Today, the citizens of Tirana and all of Albania pay 128 million euros for the investment, with the only condition that it is 29 lek per ton. If this investment were honest, Edi Rama and the lawyer of the Tirana incinerator would not be afraid to be transparent. We are looking for transparency. What I want to remember is that in the terrible case of fiscal evasion, there are 4 points of the criminal code that have been violated, which includes Klodian Zoto and the entire fraudulent scheme to rob the state budget. They reduce pensions, education services, public administration salaries to finance incinerators. There are four points of the criminal code on this issue: Article 180 of the criminal code, concealment of income; Article 181 for non-declaration of income; article 181 (item a) These items reveal the fiscal evasion that has been carried out with the incinerators", declared Kryemadhi.
Next…