Doctors tried to save him for more than four hours, Abe's wound reached his heart, but no bullet was found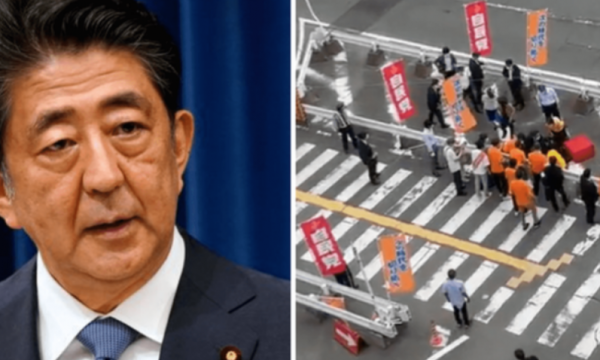 The news of the death of former Japanese Prime Minister Shinzo Abe was also confirmed by doctors at the Nara Medical University Hospital, where he was taken immediately after the assassination.
The doctors came out in a conference announcing that the former prime minister passed away at 05:03 local time.
He received a wound on the right side of his neck, which was deep enough to reach his heart. The doctor adds that no bullet was found. Doctors said they spent four and a half hours treating Abe, trying to stop the bleeding, and administered a blood transfusion, using more than 100 units of blood.
A doctor confirmed that Abe had two wounds, believed to be bullet wounds, but added that they could not find any bullets during surgery. There were 20 medical professionals who treated the former Japanese leader after he was shot in Nara. At first, a team of 10 professionals were handling it, but the number doubled.
Explosives have also been found in the home of Tetsuya Yamagami, the man suspected of killing Shinzo Abe, reports NHK.
It is learned that the weapon found at the scene of the fatal attack was self-made.
/abcnews.al