Çitaku reacts to Shinzo Abe, remembers the time when he was waiting for Thaçi in Japan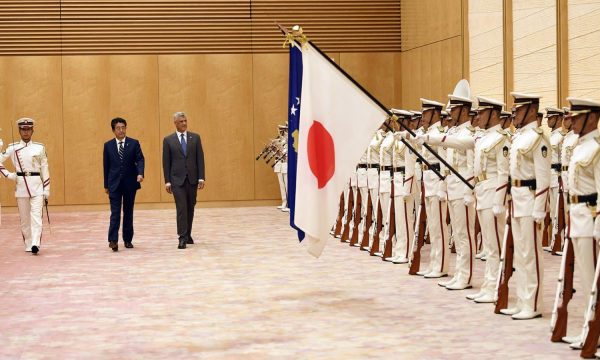 PDK's vice president, Vlora Çitaku, has reacted to the gun attack on the former Japanese prime minister, Shinzo Abe.
Çitaku has published a photo of former president Thaçi during the reception he gave to Abe in Japan, writing that he was a supporter of Kosovo, Rhewal reports.
"Shocking news from Japan. Former Prime Minister Shinzo Abe has been a friend of freedom, democracy and partnership. Abe has been a staunch supporter of Kosovo and has played a decisive role in promoting the partnership between our countries", wrote Çitaku.
Former Prime Minister Shinzo Abe was shot today during an election rally in Japan. The attacker shot him from close range, twice in the neck and back.
Abe's condition is critical.