Buduçnost fans unfurl banners with nationalist content and insult Albanians in a duel with Llapi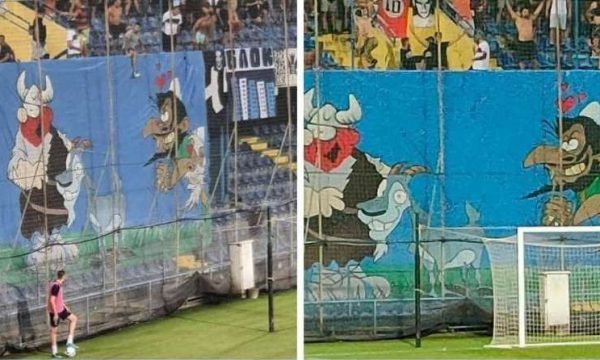 Buducnosti beat Llapi with a score of 2:0 in the match valid for the first qualifying round of the Conference League.
But what stood out in the stands was truly embarrassing.
The Montenegrin fans once again provoked by unfurling a Serbian nationalist banner against the Albanians, in the match held in Podgorica.
"There brothers, ready to march", wrote one of the slogans in the choreography prepared by the Buducnost fans, who are called "Varvari", writes "Rhewal".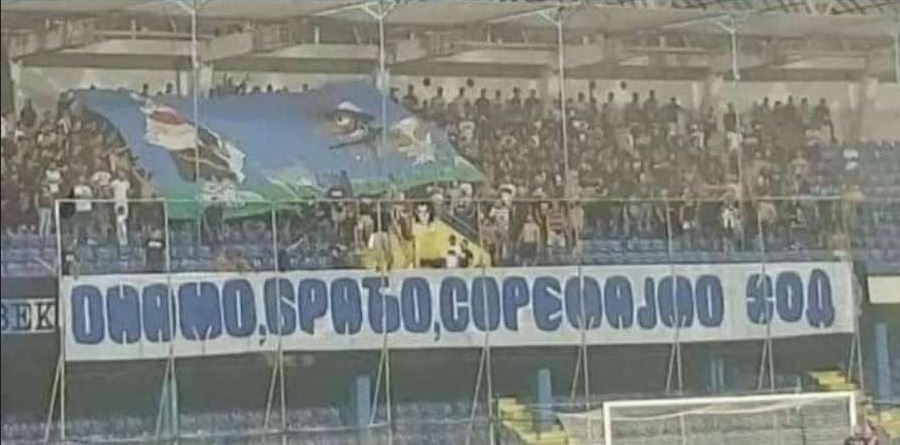 This text is part of the former anthem of Montenegro, "Onamo namo".
"There" is the word for Kosovo, which Serbia still considers as part of it and a holy place.
In addition to this article, insulting choreography for Albanians was also shown, while Llapi's team in the stands was insulted and pelted with objects by the fans.
Obviously, in this case, UEFA must intervene, as insults and nationalist messages are prohibited. /Rhewal/