Berisha: Rama should resign immediately, the biggest reason is the chilies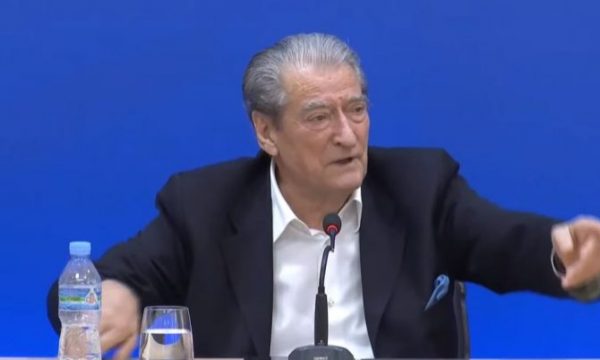 A day after the protest, former Prime Minister Sali Berisha has repeated that Prime Minister Edi Rama should resign immediately and that the main cause, according to him, is the incinerators.
"Edi Rama should resign immediately, only the scandal with the chili peppers is the biggest reason. It is good to hear the voice of citizens. The gathering of missionaries has human nuclear power. Do not imagine the missionary as a man who has gone through monasteries or such processes. Every man becomes a missionary at the appointed time and call. As a hero, anyone can become a hero at the moment of his courage. So it was an inner call, gathering there, in that infinite mass of people. So that Edi Rama, I often compared you in solitude for 3-4 years where you started a road designed and financed by the previous government entirely".
Berisha said that the July 7 protesters sent a clear message to the opposition.
"The missionaries of July 7 sent the most fraternal message to the forgotten Albanian majority or the silent majority. To the majority that is ignored in everything by this government, that takes every decision without asking them that they exist, without being interested in their most vital interests. I have not seen a more humane, more noble, more peaceful message than the message that that gathering of missionaries sent to the Albanians in Albania and wherever they are. Tirana has never seen that gathering in its history and the ideals it unfolded. In the square or in the direction was the bio opposition. The opposition communicated directly with the missionaries in the square. And this was of tremendous importance. This was the reason why people left without saying what we will do, because they know they will come again. I had these comments about the blessed day of July 7".
/Express