Amid emotions, the current Japanese prime minister tells about the condition of Shinzo Abe, takes this decision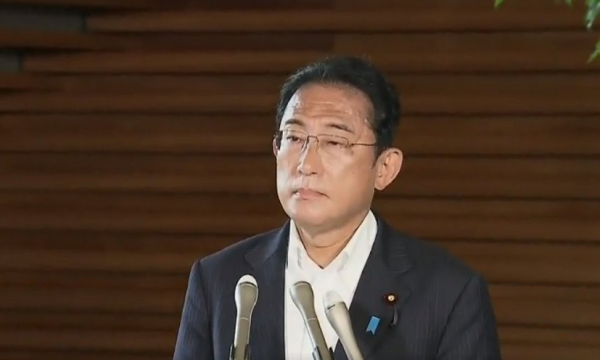 Japanese Prime Minister Fumio Kishida has immediately suspended the election campaign and returned to Tokyo to address his people after the gun attack on former Prime Minister Shinzo Abe.
In a press conference, he appeared excited while also talking about Abe's current condition,
"Currently the doctors are doing everything they can," he told reporters at the prime minister's residence. "At this point, I hope and pray that former Prime Minister Abe survives this."
Prime Minister Fumio Kishida, who appeared emotional, called the shooting a "heinous act". He said that as long as the motives are not known, the elections will continue to be held, Rhewal reports.
"Elections are being held. This is the very foundation of democracy and such an incident happened. This is barbaric and malicious and cannot be tolerated. We will do everything we can and I would like to use the most extreme words that are in use to condemn this act."
Kishida said that he has decided to withdraw all ministers from the election campaign after this attack.