Zelensky comments on Johnson's resignation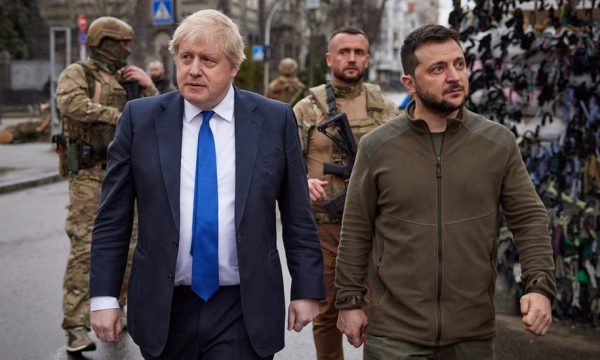 Ukrainian President Volodymyr Zelensky said he is confident that Britain's policy towards Ukraine will not change soon, despite Boris Johnson's resignation.
Johnson has been a "true friend of Ukraine", said Zelenskiy in an interview for CNNadding that Ukraine has gained a lot from its relationship with Johnson, including primarily military support.
Zelensky looked forward to speaking with Johnson to learn more about the details of his resignation, he added.
/abcnews.a