Tomorrow in The Hague, Thaçi's parents will meet for the first time since the arrest of the former President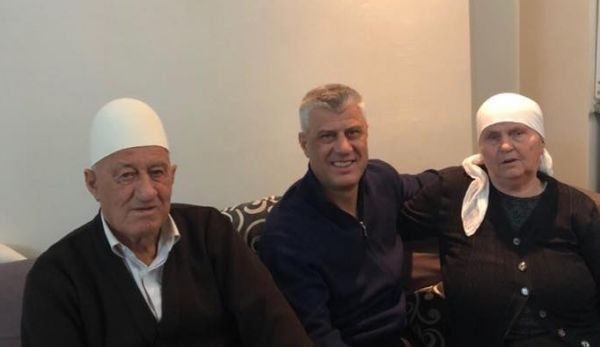 After almost two years, the former president of Kosovo, Hashim Thaçi, will be visited by his parents in The Hague, as since that time he has been detained under charges of war crimes.
As reported by lajmi.net with sources, the former president's parents, Haxhi and Hyra Thaçi, will visit him tomorrow.
According to these sources, they will leave on Friday morning and stay in the capital of the Netherlands until 16:00.
The desire to meet his son was also emphasized during the visit of Edi Rama, Prime Minister of Albania, to Buroje in Skenderaj.