This is when the petition with over 21,000 signatures for the withdrawal of the Trust will be submitted to the Assembly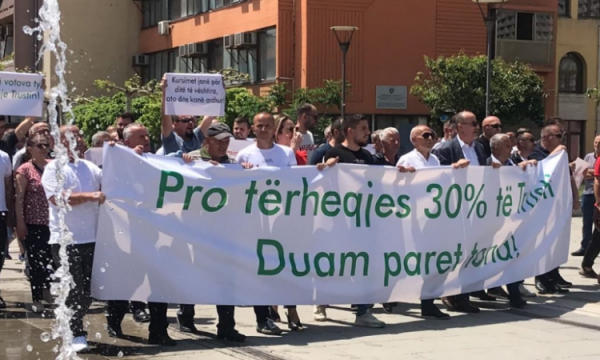 For several days, a group of citizens on their own initiative have started a petition to collect signatures for the withdrawal of the Trust.
And, in just a short time, over 21,000 of these have been collected.
After the completion of this petition, the same will be sent to the Assembly of Kosovo.
The petition with over 21 signatures will be in the hands of the members of the Assembly of Kosovo by Wednesday next week at the latest.
This is what the initiator of this petition, Adnan Jashari, told Front Online.
"We need a little more preparation and we will send it to the Assembly by Wednesday at the latest", Jashari expressed briefly.
The Trust Bill failed to be voted on on June 23 of this year.
44 votes of the opposition parties have voted in favor of this Draft Law, while 57 deputies of the position have voted against.
However, only one abstained.
The bill for the withdrawal of savings from the Kosovo Pension Trust was initiated by PDK while it was also supported by other opposition parties, LDK and AAK. However, Vetëvendosje has opposed this idea