The fans of the Montenegrin team attacked the reserve bank of Llap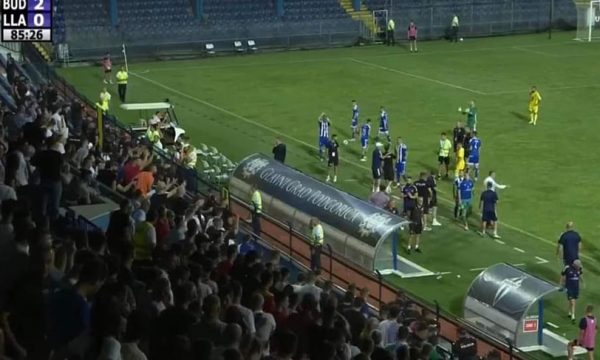 Llapi has not properly started the adventure of this edition in the European competitions.
Llapjani were defeated 2:0 by Buducnost in the match that took place in Podgorica, within the first qualifying round of the Conference League.
Towards the end of the match, the local fans started to attack the reserve bench of Llapi.
As reported, there were also ethnic insults from Montenegrin fans.
Next week, Llapi will host Buducnost in Prishtina, at the "Fadil Vokrri" stadium, and will need a super performance to continue on to the second qualifying round. /Express newspaper/