Spiropali: It's a good thing that citizens affected by the crisis protest! Berisha wants power, but he has lost the water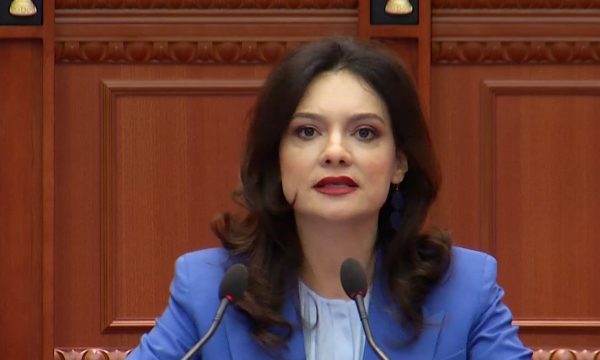 A perspective different from the majority for the PD protest. The Minister of State for Relations with the Parliament, Elisa Spiropali, considers it positive that the citizens came out in protest, but emphasized that those affected by the economic crisis should come out.
However, from the Assembly, Spiropali again accused former Prime Minister Berisha, saying that he is using this protest to return to power.
"Today there is a protest in front of the Prime Minister's Office. I hope you will not be surprised if I tell you that it is quite a good thing that the citizens come out on the boulevard. Do you say a man who has spent whole days on that same boulevard protesting with hunger for the freedom to vote, for a right that the one who spoke denied us. I would like to see there those who are hit by the crisis and not those who are co-sharers in its aggravation.
I would like citizens who count the money at the end of the year and not those who come to the boulevard with a Range Rover and use them as meat for the balls of the power struggle. I would like to see the citizens of tomorrow and not the ghosts of the past, not the last communist of Europe who wants to come to power again. Drink water Sal, wherever you are, it's hot and a tiring afternoon awaits you in the square and the tired flags of your solitary and private protest. You are looking to reinvent yourself, but you know yourself that your water has run dry.
You have broken our glass so often, raise the next storm in your common glass, damage our common environment, but do not remember that those around you do not know that they are just mercenaries in a war that does not belong to you.
Paradoxically, you will face the toughest protesters against this government, the most dissatisfied with this government. It will be on the second floor of the Prime Minister's Office, Sali, from where you saw the Guard shooting at the protesters, you will not see the Prime Minister, but the chief protester," Minister Spiropali said.
/Express