Spasovski called for awareness and responsibility in the protests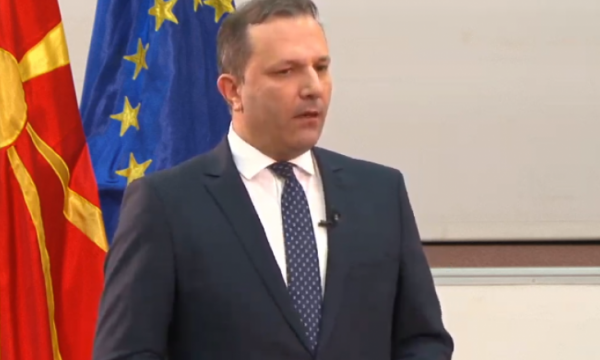 I expect all political parties to fulfill their responsibility and call for peaceful protests. Together, we must preserve the dignity of the nation, preventing riots that would mean new divisions to the detriment of citizens and the state, declared the Minister of Internal Affairs, Oliver Spasovski, on the eve of the protest announced for tonight, as in the last five days it is in order to reject the proposed negotiation framework for unlocking the European integration of North Macedonia.
In his appeal to citizens and political parties who want to express their right to protest, Spasovski asked them to do so in order to demonstrate democratic capacity, respecting the legal provisions for public gatherings, as well as respecting the duty of police officers in ensuring peace and stability.
"I want you to be sure that no one intends to hinder the right to peaceful protest, this is what is expected in a democracy. "Attacks aimed at causing inter-ethnic clashes and escalations of another kind cannot contribute to a democratic society in any way, but on the contrary represent a serious blow to democracy, and nothing is achieved with this", emphasizes Spasovski.
According to him, it is against everything that, as he said, "dedicate ourselves to building our country".
"To hurt a policeman is to raise a hand against the state, against the son and brother who perform official actions to ensure the safety and security of all. I call for awareness and responsibility in the protests – let reason win!", Spasovski emphasizes in the appeal.