Pendarovski appeals to protest with dignity and without violence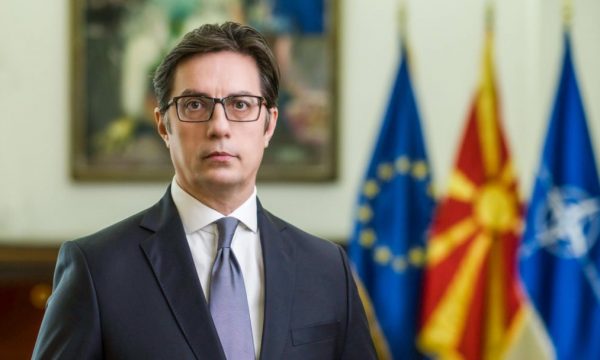 President Stevo Pendarovski called on all the organizers of the protests taking place these days in North Macedonia to take responsibility and continue to exercise their democratic right to protest with dignity and without violence.
At the same time, as stated in the announcement of his cabinet, he strongly condemns the possession and use of firearms by civilians and citizens of the country, who are not members of the security bodies.
"Using violence and inciting violence for political purposes is unacceptable. "The event that happened yesterday in Skopje should not be repeated because there is nothing more important than the peace and safety of all citizens", emphasizes Pendarovski.
The police yesterday, as President Pendarovski says, had a timely response that prevented major clashes.
"I expect that all the people who were involved in yesterday's incident will be detained and sanctioned in the shortest possible time", emphasizes Pendarovski.