Llapi is defeated cleanly by Buducnost, big work awaits in "Fadil Vokrri"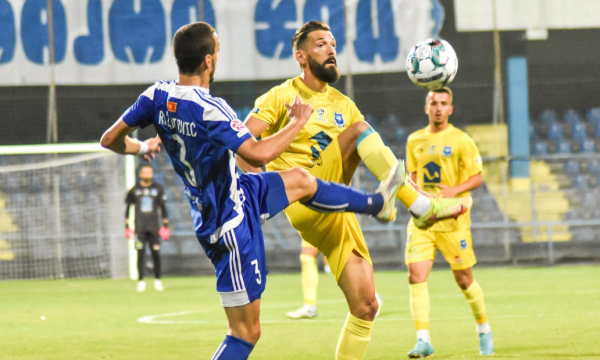 Llapi has not properly started the adventure of this edition in the European competitions.
Llapjani were defeated 2:0 by Buducnost in the match that took place in Podgorica, within the first qualifying round of the Conference League.
The first goal of the locals came in the 23rd minute of the match, when Mijovic scored, writes Rhewal.
In the 30th minute, Bianor was punished directly with a red card, making things difficult for the Llapi team for a positive result tonight.
Two minutes later, Ignjatovic doubled the home team's lead.
Despite being with one less player, Llapi managed to hold on and not concede any more goals.
In the end, the match ended with the numbers 2:0.
Next week, Llapi will host Buducnost in Prishtina, at the "Fadil Vokrri" stadium, and will need a super performance to continue on to the second qualifying round. /Express newspaper/