The Kosovar plowing, the wolf hunted him on the tractor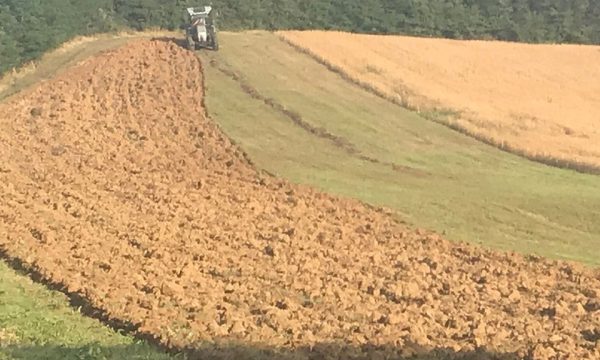 Farmers in Krushe e Mdhe of Rahovec saw several wolves while working the land, and one of them even jumped on the tractor, but the farmer was saved by the tractor cab.
The case was reported by the mayor of the village Selami Hoti.
Full post:
IT DOESN'T SEEM LIKE A YEAR IS OVER, WOLVES IN THE SUMMER. HUNGRY OR DISTURBED!?
Days ago, my cousin, Mr. Enver Hoti complained that during the plowing between Krusha and Nagavci, the wolves had come out and one even jumped on his tractor (fortunately, the tractor has a cab) and escaped from the worst.
This was repeated in the following days and as a result the field was left uncultivated, but Enveri was left traumatized by this phenomenon and is afraid that his children will not suffer.
So, be careful!