Cardiac arrest, what happens in an emergency when someone's heart stops!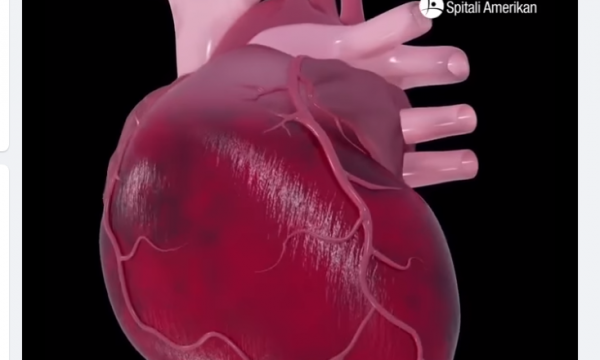 Cardiac arrest is a sudden, sudden loss of heart function and with it breathing and consciousness. It is generally due to an electrical problem of the heart. Cardiac arrest is different from heart attack. A heart attack occurs when the blood supply to a part of the heart muscle is interrupted, this can also cause electrical problems of the heart leading to cardiac arrest.
Cardiac arrest is a medical emergency. If not treated immediately it causes instant death. With prompt and appropriate medical intervention, survival is possible.
Symptoms
The symptoms of cardiac arrest are immediate and drastic:
– Immediate loss of consciousness
– Absence of pulse
– Shortness of breath
Cardiac arrest often occurs without prior symptoms, but in some cases there are several symptoms that precede it.
When should we consult a doctor?
If a person has frequent episodes of chest pain, fast or irregular heartbeat, shortness of breath, fainting or fainting, dizziness or confusion, then you should consult a doctor as soon as possible.
When the heart stops working the lack of oxygenated (clean) blood can cause brain damage in just a few minutes. Death or permanent brain damage occurs within 4-6 minutes. Time is crucial when a person loses consciousness and is not breathing, at this moment you must intervene.
How should we act?
Call 911 immediately if you see someone who is unconscious and unresponsive to stimuli. Perform cardiopulmonary massage (CPR). Quickly check if the unconscious person is breathing. If you notice he is not breathing start CPR. Press with both hands quickly and firmly on the person's chest at a frequency of 100-120 numeric presses, continue to perform cardiac massage until medical personnel appear.
For more information, contact inbox or phone numbers 038 221 661 or 049 513 513.
American Hospital, Embrace Life!
#spitalamerikan #embracelife