Berisha sent a message to Rama from the protest: We two are enemies today, you want power, I want freedom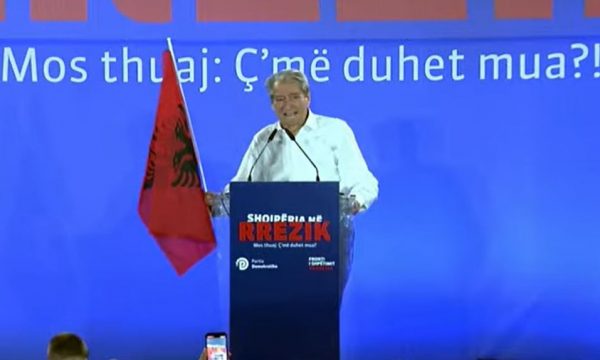 Former Prime Minister Sali Berisha has conveyed a message directly from the protest to Prime Minister Edi Rama, who is in Vlora.
Telling him that he has an enemy, Berisha called on Rama to run away from him, as he said he did today with the protest.
"Albania is in danger. It was the dedication that stood up for you to save him. Brothers and sisters, you are here today, because you do not accept that Albanian citizens are citizens of violated freedoms and rights. 32 years ago when we created the first opposition party, the last dictator and the party-state had all the powers in their hands. Today, their successor, Edi Rama, escaped. Although he has all the powers, he has established complete monism again. He got away, he will get away again. His hours are numbered. In your name, I say these words to Edi Rama: Edi Rama, today we are both enemies, we are enemies. But why are we? My heart doesn't utter another word, because you, Edi Rama, have as your ideal power, power and only power, while with these men and women, boys and girls, we have as an ideal freedom, freedom and only freedom", said Berisha.