Another hot day, what will the temperatures be like during the day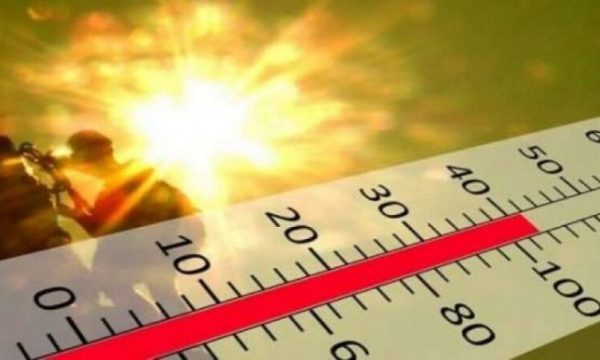 Albania
The gradual withdrawal of African air masses from our country is expected, bringing somewhat cooler weather. However, the clearing will be dominant throughout the territory of the country until the afternoon hours where clouds will appear first in the mountainous areas and gradually in most of the territory, denser in the mountainous areas along the eastern stretch bringing rain showers and mini-wind storms in the southeast and extreme south of the country.
According to MeteoAlb, there will be more moisture in the air, making the temperatures feel higher.
Air temperatures will decrease in the morning and at noon, fluctuating daily values ​​from 14°C to 38°C.
The wind will blow at an average speed of over 35 km/h from the northern direction, creating over 2 waves on the sea coast.
The Republic of Kosovo
Until noon, Kosovo is dominated by clear weather and light clouds, BUT in the afternoon, an increase in cloudiness is expected in most of Kosovo, bringing moments of rain showers in deep mountainous areas. In the late afternoon, there will be an increase in cloudiness, bringing rain showers throughout Kosovo.
North Macedonia
Clouds will be dominant during the first hours of the day, but the second part of the day will be cloudy from time to time in most of MV, risking temporary and local rains. It is predicted that during the night clouds will develop throughout the Republic of MV.
The region and Europe
The development of a strong cyclonic center over the Baltic region will bring heavy rains as well as strong wind storms in Northern and Eastern Europe. Likewise, tropical storms will continue to be partially present in the Center of the continent. While all the rest of Europe will be under the influence of African heat waves, providing clear and hot weather.