Von der Leyen warns of the risk of a complete cut off of Russian gas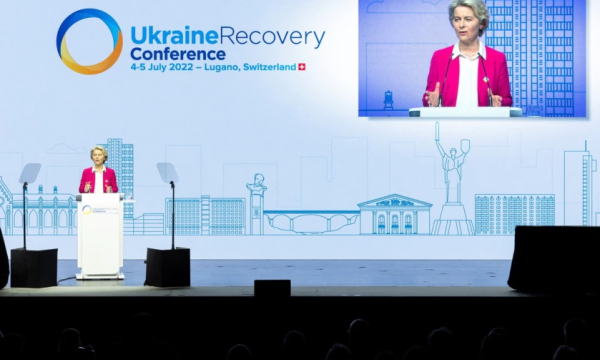 European Commission chief Ursula von der Leyen said on July 6 that the 27-nation European Union should make emergency plans to prepare for a complete cutoff of Russian gas in the wake of the Kremlin's invasion of Ukraine.
Von der Leyen said the commission plans to announce EU-wide contingency plans in mid-July to ensure "gas flows to where it is most needed" in the event of a complete cessation of Russian gas deliveries.
The EU has already imposed sanctions on Russia and is moving away from Russian-controlled shipments.
But the head of the EU's executive branch said the bloc needed to be ready for shocking disruptions coming from Moscow.
"We also have to prepare now for further disruptions in gas supplies and even a complete disruption of Russian gas supplies," von der Leyen told the EU legislature in Strasbourg, France.
"It is clear that Putin continues to use energy as a weapon," von der Leyen said, adding that Russia has already cut gas supplies to 12 EU member states. /REL/