The Minister of Finance accepts the fiscal evasion scandal with the incinerators: we have taken 20 companies to the prosecutor's office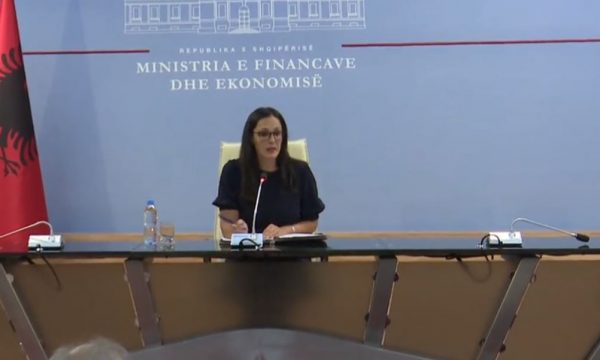 Minister Delina Ibrahimaj conference regarding the statements of LSI for abuses with incinerators.
"It was the tax administration that discovered the abuses and we submitted them to the prosecutor's office. LSI's political game on the eve of the protest. 34 processes referred to the prosecution for abuse schemes. 20 companies were fictitious and were referred to the prosecutor", she said, among other things.
"Conference on informing the public opinion and the media, regarding the statements of the last days, for the 2018 file on fraud schemes, which are being used abusively and for political purposes by the opposition", she writes in the Facebook post.
The minister accepts the scheme, stressing that they have addressed the authorities.
"The great noise of the last few days created in the framework of a war, on the eve of a publicized protest, which promotes the development of an imaginary revolution. None of the facts brought out in recent days is new.
All the facts are related to processes carried out years ago by the Tax Administration.
In December 2018, the Tax Administration has referred to the Prosecutor's Office a fraud scheme related to money laundering, 20 subjects have been referred for which together with them 24 individuals are responsible for the creation of these fraud schemes.
This started from a work of several months of the Tax Investigation, where the creation of these entities were analyzed. Specifically, fictitious entities have been created with the aim of benefiting from VAT.
These entities bought and sold with created companies, and the companies that sold to these entities benefited by unloading their inventories with the entities together with VAT, while fictitious entities sold products to the purchasing companies depending on the scope of action in order to inflate expenses and not VAT payment.
These are not new phenomena and they are not Albanian phenomena, but spread all over the world and in Albania they have started to multiply after 2012.
From that year, there are 34 subjects that were referred from the tax investigation to the Prosecutor's Office, where 141 subjects were involved, that is, 34 procedures that were referred to the Prosecutor's Office.
Some of these have ended with a court decision for implementation where in some cases there have been convictions, some of them are still under investigation and the procedures are continuing", said the Minister of Finance.
Next…