The LDK motion fails, the Assembly does not dismiss the ERO board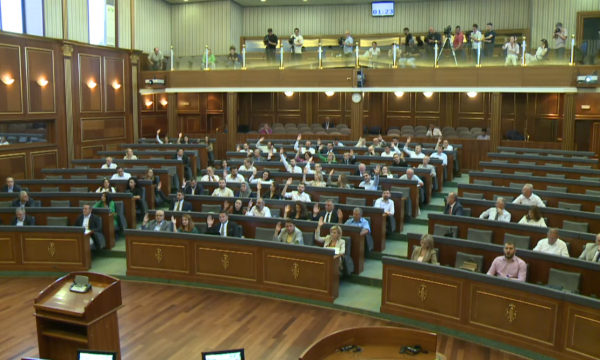 The Assembly has failed to approve the motion of the Democratic League of Kosovo for the dismissal of the board of the Energy Regulatory Office, Rhewal reports.
Speaker Glauk Konjufca announced that 22 MPs voted for the dismissal, 53 were against and none abstained.
There was some debate beforehand. The deputy of LDK, Armend Zemaj, said that the ERO board did not act properly in the process of increasing the electricity tariffs.
"The citizens of the country are paying for this irresponsibility," he said, demanding the dismissal and appointment of "a board independent of political influences."
The deputy of the Democratic Party of Kosovo, Ferat Shala, said that this board "should be dismissed." Regarding the legal violations that he said this board has committed, he said that the members "should morally withdraw themselves".
The Vetëvendosje Movement was against the dismissal of the ERO board. The leader of the largest parliamentary group, Mimoza Kusari, called the LDK motion unreasonable.
"In addition to not having the convincing reasoning, there is complete inconsistency and deficiency with the legal provisions", she said.
The motion was also supported by the Alliance for the Future of Kosovo.