The Assembly establishes a committee and Konjufca closes the session: See you tomorrow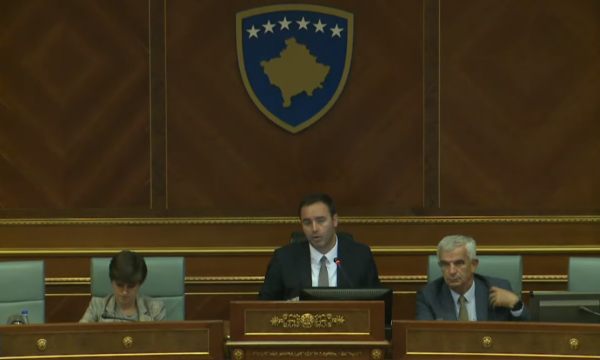 With 72 votes in favor, none against and no abstentions, the Assembly established the ad-hoc committee for the selection of candidates for a member of the board for media complaints.
"The ad-hoc commission is tasked to act in accordance with the law on the Independent Media Commission and to present the report with recommendations to the Assembly", said Speaker Glauk Konjufca after the vote.
With this vote, the Speaker of the Assembly closed the plenary session, from which some agenda items remained unfinished, for which there was no quorum this time either, reports Express.
"Dear deputies, for those other points for which we did not have a quorum, we will schedule a session and close those points. But you will be notified about this in time", said Konjufca.
"See you tomorrow at 10 o'clock," he said.
A new session of the Assembly will be held tomorrow, with other items on the agenda.
Among other things, a parliamentary debate is planned for tomorrow regarding the non-liberalization of visas for Kosovo.