The Assembly continues the plenary session, these unfinished items are examined today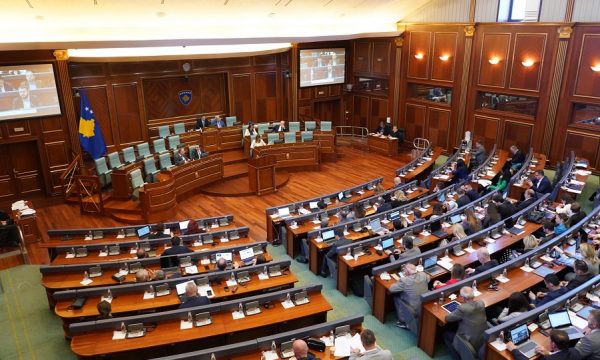 The Assembly of Kosovo today continues the work of the plenary session, in which there are several items on the agenda.
First, some unfinished items from the last session that was held on July 1 will be examined.
Then, on the agenda are the review of the annual performance report of the National Audit Office for 2021 and the review of the annual financial report of the National Audit Office for 2021.
Next are the unfinished items from the plenary session, held on June 30 and July 1, 2022, as well as the vote in the second reading of Bill No. 08/L-108 on the declaration, origin and control of wealth and gifts.
Other points are the voting of the annual report of the Kosovo Privatization Agency for 2021 and the consideration of the motion for the dismissal of the Board of the Energy Regulatory Office and the formation of the ad-hoc Committee for the selection of candidates for one (1) member of the Board. for Media Complaints.