Temperatures drop slightly in the afternoon, what will the weather be like today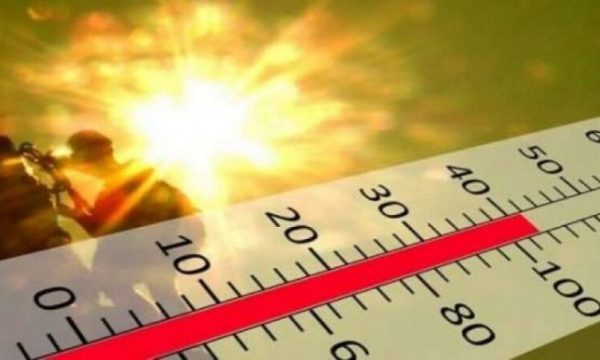 Stable atmospheric conditions will dominate in our country, bringing clear weather to a good part of the territory.
Yes, the high temperatures will continue to be present as a result of air masses from the African continent that have included Albania.
According to Meteoalb, it is predicted that in the late afternoon of this gathering of clouds in the north-northwest areas but the possibility of
precipitation is almost zero.
Air temperatures will decrease in the morning and at noon, fluctuating daily values ​​from 15°C to 39°C.
The wind would blow at an average speed of 40 km/h from the North-West direction, creating waves of 2-3 waves in the sea.
KOSOVO
The morning will start, with clear skies and few cloudy passages in the entire territory of Kosovo.
After noon and in the following, there will be an increase in cloudiness and humidity in the air in many areas of Kosovo, it is predicted that there will be rain in all of Kosovo.
North Macedonia
The Republic of MV remains under the influence of clear weather during the morning hours, but the second part will bring the development of clouds, creating opportunities for rain in
western and southwestern areas of MV.
In the evening and during the night, there will be a return, of enlightenment in the entire MV.
The region and Europe
At the two ends of Europe; namely in the Iberian Peninsula as well as the coasts of the Aegean
clear skies and high temperatures will be dominant.
Where the most pronounced clearings appear in Spain and Portugal, while with clouds, rain showers as well as mini-wind storms and hailstorms will be Eastern Europe, Central Europe and partly the Balkans.