SDSM: We condemn the violence caused by VMRO-DPMNE and "E Majta", we demand responsibility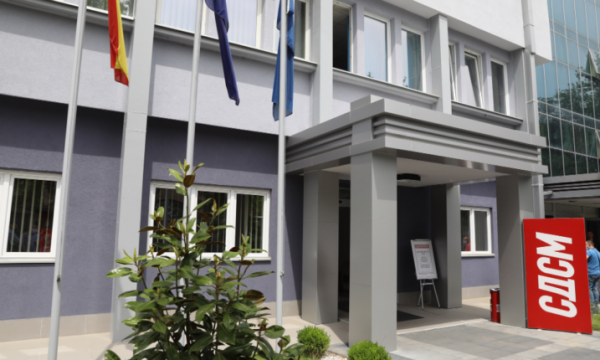 Today, through a statement, SDSM strongly condemned last night's violence in the protest organized by VMRO-DPMNE and their pro-Russian partner "E Majta".
"According to the Ministry of Internal Affairs, 47 police officers were injured in last night's violence, as well as damage to buildings. of the People's Assembly, the Assembly and the Ministry of Internal Affairs", say the SDSM.
From there they point out that last night the public witnessed how hooded bandits attacked the police, threw Molotov cocktails, threw stones at the police and tried to forcefully enter the Assembly.
"Similar scenes took place on Bloody Thursday, April 27, 2017, and everyone knows what that means. After last night's riots, the perpetrators and organizers and instigators of the violence must be held accountable.
Protest is a constitutionally guaranteed right. but violence is a crime and the responsibility for this must be borne by all those involved, the SDSM, the institutions together with the citizens will not allow the violent behaviors and scenarios of the VMRO-DPMNE and the "Left" to threaten the stability of the state" , say from SDSM.