Sadiku shows the reason for the large increase in Covid 19 cases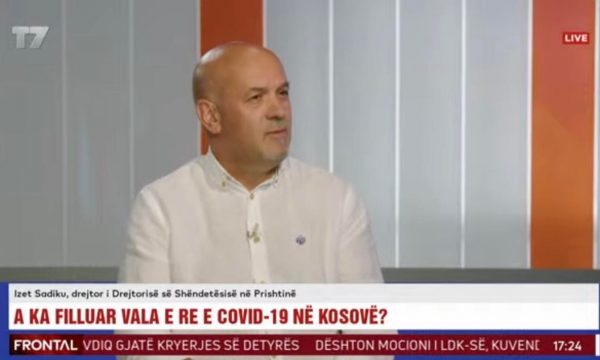 The Director of Health in the Municipality of Pristina, Izet Sadiku, in the Frontal show of t7, spoke about the situation created recently in Kosovo, where there was a large increase in new cases of COVID-19. He said that the main fight against the pandemic is the vaccination of the population, writes Express.
Sadiku also showed why the number of new cases of coronavirus increased.
"We have 45 percent of the citizens vaccinated. With the third dose, there are over 100,000, a very small number. When the numbers begin to increase everywhere in countries, where the number of unvaccinated people who do not have immunity have more chances to come into contact with infected people and immediately become infected. We have seen that the spread is very large, especially of the Omicron variant", said Sadiku.
He also showed some of the possible reasons for the increase in the number of cases with this virus.
"The relaxation of the situation, the removal of masks, the good epidemiological situation, removes that fear from people, and when people are afraid, there has been a greater tendency to vaccinate."
Sadiku did not deny the possibility of Kosovo entering a new phase of COVID-19, saying that the increase in the number of cases risks the appearance of other variants.
"We may enter another phase of COVID, but I do not believe that it will be worse because a large number of citizens have passed the disease and have natural immunity, but the increase in the number of cases at the global level risks the appearance of variants and the mutations and changes made by the virus, which are more resistant to the vaccine", he said in t7.
He said that the effect of the anti-COVID vaccine is falling, but another variant is being worked on.
"Changes are being made to the vaccine, because it is considered that the effects of the vaccine are decreasing. Another variant of the vaccine is expected to be made in the autumn, which will include more variants of SarsCov-2. Even we in Kosovo should be more attentive", he declared. /Express newspaper/