Ramabaja returns it to Hamit after midnight, tells him "palaqo-professor"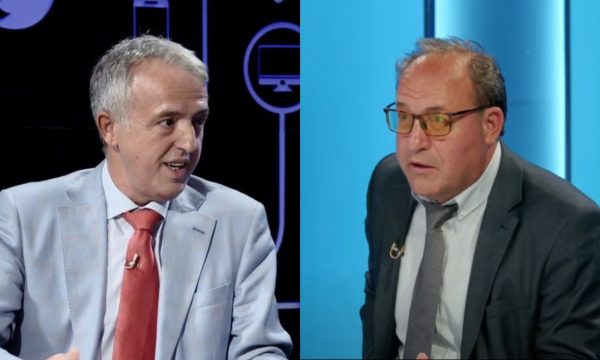 Analyst Sadri Ramabaja, continued the debate about politicians' blunders after T7's Pressing show.
Outside the show, Ramabaja clashed at a distance with LDK member Muhamet Hamiti, to whom he reacted harshly, calling him "palaqo-professor", writes Express.
Ramabaja in Pressing included the LDK of the 90s among the "three biggest blunders in the history of Albanians".
"And the third blunder is in the 90s with the pyramid of deception called the Democratic League of Kosovo, which has greatly damaged the ethno-psychological spirit of the people and damaged their fighting spirit," Ramabaja said.
The member of LDK, Muhamet Hamiti, reacted, calling Ramabaja a communist and a Marxist-Leninist.
"Yugoslav communists and Albanian Marxist-Leninists are in one mind about the LDK and Ibrahim Rugova, the founders of the state of Kosovo. Of course!" Hamiti wrote on Facebook.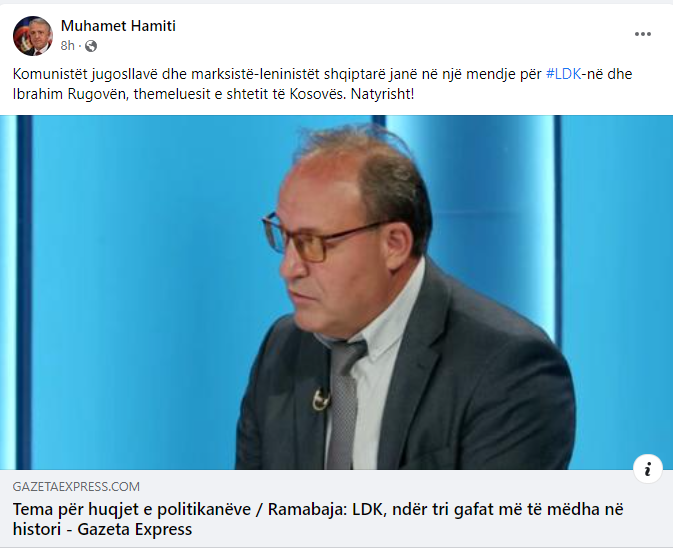 Ramabaja retorted very harshly.
"The three biggest political blunders… that I documented last night in PRESSING, badly asked us the palaqo-professor of the LDK, from the Hamites neighborhood. Sorry for the wasted time for attentive readers," he wrote.